This old wonderful cat is already 19 years old: he has no idea what awaits him
This story could have ended otherwise, if not for the kindness of people.
This 19-year-old cat once had a home and a loving owner, but no one wanted to take care of the elderly cat. He was taken to an orphanage.
Domestic cats usually live 12-15 years, so it turned out that Sammy is the oldest of them.
On June 15, when he turned 19, the staff of the center honored the orphaned cat.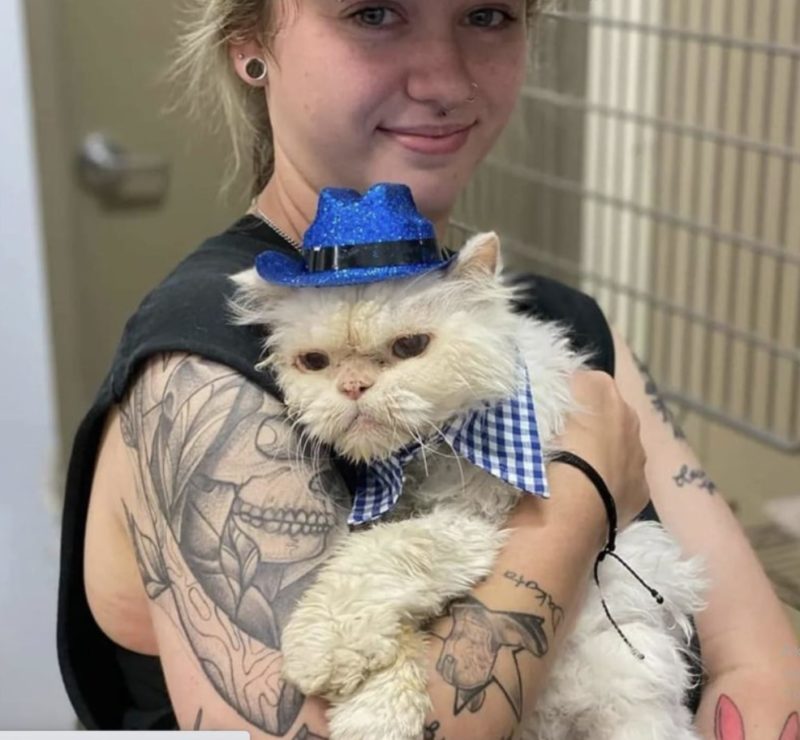 Soon the photos of the cat were all over the Internet. Together with the pictures, they made a note where they wrote that the old cat has only one dream: to find a home.
Literally the next day, the new owners arrived. This happy news was immediately reported by the shelter staff on social networks.
He loves to interact with people and hugs a lot.
The shelter staff is very hopeful to sing "Happy Birthday" again for Sammy's 20th birthday.
God bless this cat!