An interesting case: 2 foxes ran away from the hunters to a neighboring yard and became close to the local owners
Two foxes came to the yard and the owner decided that they were hiding this way.
Farm owner Simon Meade is over 50 years old. The man has health problems, he cannot move freely.
The man worked as a mechanic for many years. After his retirement, he settled on a farm.
Nothing interfered with daily life on the farm. But one day two foxes came to Simon. The man decided that the animals were hiding from the hunters.
Simon didn't chase the animals away. He decided to save the foxes. The man fed the animals, but they didn't want to leave the farm. The animals were even nicknamed Hannah and Willow.
Several years have passed since then. However, the foxes still live on Simon's farm. Now the man carefully monitors his daily diet.
Foxes regularly go into the wild, but return to the farm each time.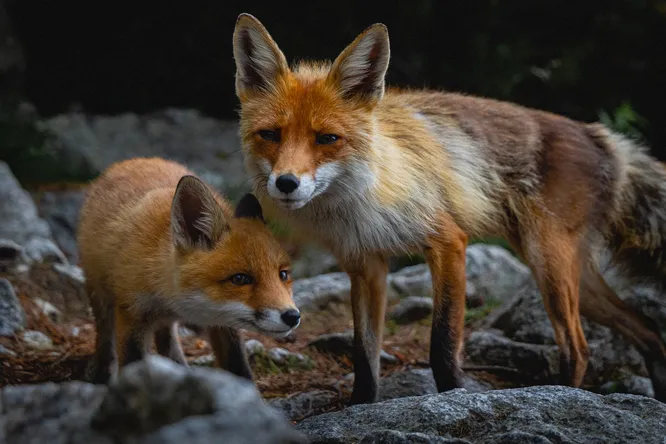 Simon is perceived by the animals as a caring father. The animals are lucky that they managed to make friends with the sympathetic and kind Simon.